Written on Friday 14 at around 22.00.
Imagine the situation. You bought a railway ticket Milan-Bologna. You see there are no more standard price tickets for today except for the one that is just waiting for you. You're invited to a b-day party, you just grabbed a bottle of a sparkling wine (spumante) in a colorful gift wrapping. Your train will take you home in time. You feel awesome.
You got on the train with a ticket and you just realized you forgot to validate it. You have no desire to wait for a ticket collector who would mercilessly make you pay a fine (no matter whether you are a tourist or a green alien who came down here for the first time). What would you feel when you got off the train at the first stop, rushed downstairs, validated the fucking ticket , rushed back upstairs and saw the train just started moving? If you ask me the same - I was completely shocked.
Sometimes losing your train could turn into blessing in disguise. A sort of a mystery. Now that I changed the ticket and got on board of an epically fast "Eurostar" I'm now enjoying a company of myself, my laptop and an empty and even more epic carriage. By the way, no wonder why these trains that cost you three times more than a standard regionale are so "crowded"!
My Italian trip with mom and dad is just over. Nine cities over nine days was a challenge for me by all means.
I took that regionale which took me to Milan railway station. While looking for a shop, a ticket office, ATM, WC and finally for the airport bus shuttle I was then able to make tour-guides over that gigantic place.


I discovered another version of Naples. It's called Genoa and I found it even more remarkable.


I became another human who would tell you with all responsibility that there's nothing to see in Pisa except for that well-known bloody tower and a few buildings next to that.


I also found a new version of Capri island which is called Cinque Terre. I doubt what was more amazing but Cinque Terre just seems one of the best places to live your old days.


I figured out that San Gimignano is a little Siena with a hell of stone towers.


A few hours later I found out that Siena is a big San Gimignano with a nice square and absolutely astonishing cathedral.
Eccolo!


There was a fiddler in front of that. My attention was more attracted to a blond family watching her play.


Piazza del Campo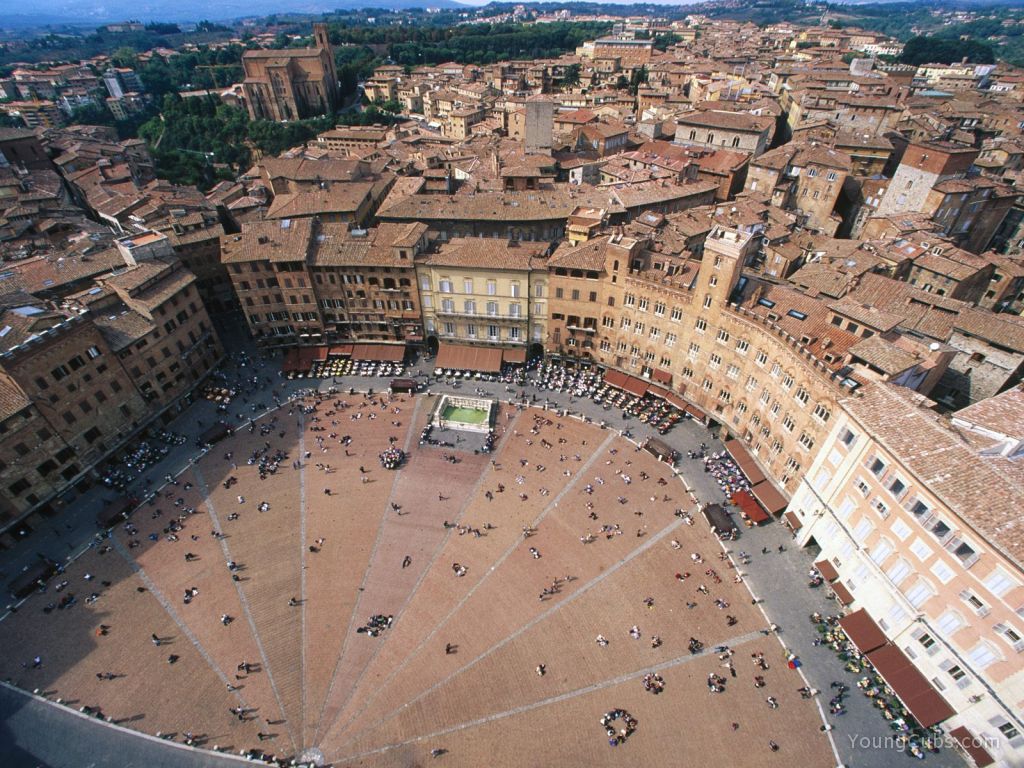 I didn't find out anything special about the beach of Rimini. Perhaps because apart from mom and dad I stayed at home..
---
I finally get into Guggenheim museum in Venice. That was the most wonderful time I spent in that wonderful city.


Palazzo San Marco from Palazzo Ducale


Milan was just fine. I had just a bit more than an hour to see the city, but judging from the postcards that I took from all every city Milan with its Milan Duomo reminds me Pisa with its Pisa tower.


However, the first city that we've seen was Turin - a city that I hopelessly fell in love with.